Road safety challenge to decrease fatal crashes on high-speed roads

When it comes to road safety, the gap is widening between the number of accidents in urban and rural areas, including high-speed roads, in 2022. Despite seriously injured figures are decreasing on urban roads compared to 2019, they are still increasing in suburban areas
Urban, suburban, and high-speed roads: a contrasting picture
From a general point of view, 1,926 people died on suburban roads, being 59% of fatal accidents, and 1,034 on urban roads in 2022. Moreover, there were 7,600 seriously injured on extra urban roads, i.e. 48% of seriously injured people, and 7,200 in town. 300 people passed away in a accident on motorways where fatal crashes keep increasing by 14%.
We note three main evolutions regarding road accidents last year. First, fatal crashes out of town decreased by 1%, especially in car accidents. However, figures stepped up regarding vulnerable road users such as motorcyclists, pedestrians, cyclists, and scooters. On the other hand, the progression of soft mobility did not lead to a raise in accidents and figures remain relatively stable. Lastly, serious and fatal crashes did not reduce on high-speed roads and reached 14%.
Pedestrians and cyclists in danger
Despite the lower pedestrian fatal crashes, we observe that most of them lost their lives in a rural area. Indeed, 25 more people died on extra urban roads and 10 more on high-speed ones.
The trend is also rising for cyclists. Given the cyclism rising trend, +34% in town and +17% in rural area, the death rate increased significantly on both urban and extra urban roads. The dead cyclists figures increased by 16%, especially among those 65 and older, and the seriously injured ones by 8%. The situation is getting worse out of town as well, where the number of cyclists raised by 18%, 137 passed away in 2019, being +47%, and +22% were seriously injured.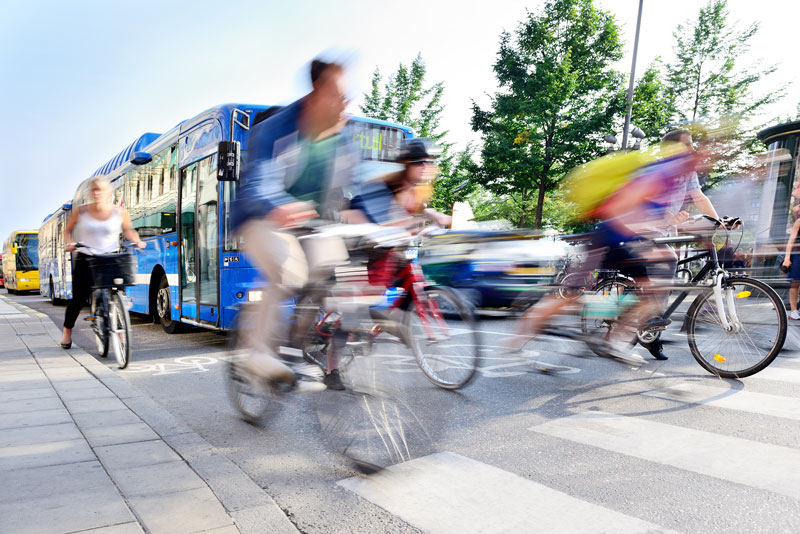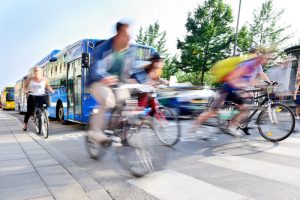 Encouraging figures regarding motorcyclists
Unlike cyclists, the situation of motocyclists has improved. Indeed, mortality reduced by 5% compared to 2019 and by 13% in urban areas, whilst 715 motocyclists passed away and 5,400 were seriously injured in 2022. The safety level on roads outside lightly raised even if it decreased among young people with only 40 fatal crashes.