The French Road Safety Observatory sounds the alarm on vulnerable road users

The French Road Safety Observatory has released the road fatal accident report for 2022 focusing on the worrying increase of vulnerable road users accidents such as cyclists, scooters, and personal motorised vehicles. 
Vulnerable road users figures
From a general point of view, the number of injured has decreased by 1,3% and seriously injured by 1,9% in 2022 compared to 2019 and 2021. Motorcyclist fatal accidents have also decreased by 5%, especially in urban area.
Unfortunately, figures have been reversed regarding cyclists and personal motorised vehicles. Indeed, the Observatory highlights the worrying increasing number of vulnerable road user fatal accidents. Cyclists fatal crashes have increased by more than 30%, being 244 people killed and 57 more than in 2019, and severity of injury by 13, being 2 600.
Moreover, accidents including personal motorised vehicle such as scooters have significantly increased. Indeed, 34 people have lost their lives in 2022 vs only 10 in 2019. Regarding seriously injured persons, they have grown from 400 in 2019 to 600 in 2022.
Growing soft mobility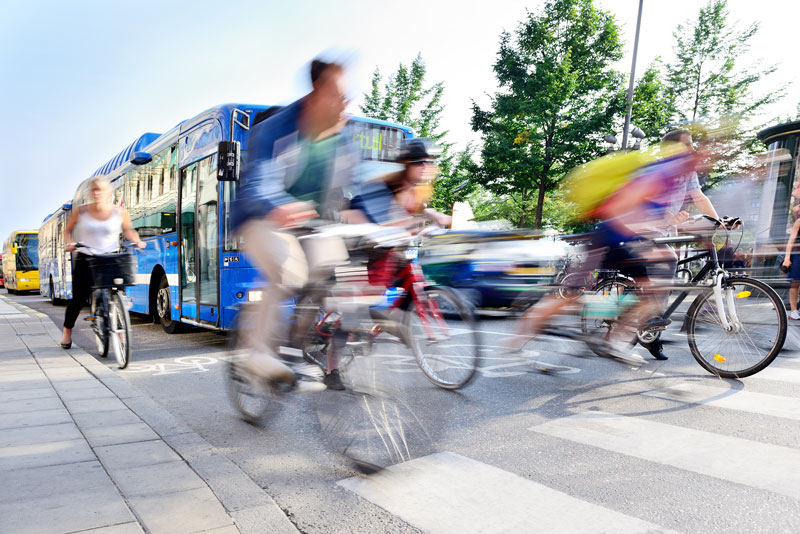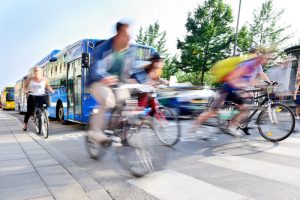 Biking is raising and reaches 33% vs 2019 before lockdown and remote working. Bike journeys keep on growing and have increased by 28% compared to 2021.
Various kinds of French state aids and public self-service bicycles have participated in the increase of bike riders. Danger is extending beyond the urban area since cyclist fatal accidents have increased by 47% and injured by 22% compared with 2019.
E-scooters are also increasingly used with some 2 billion users throughout the country. They have become an affordable, practical and quick alternative facing the increase in fuel prices.
Pedestrians remain safe
As for pedestrians, figures remain stable and a 13% reduction is expected between 2019 and 2022.
It is necessary to highlight that pedestrian fatal crashes keep growing in extra-urban areas. Indeed, one quarter of pedestrians died on extra-urban roads while urban fatal crashes are decreasing.